From the Desk of Dr. PAX
PAX Web Tour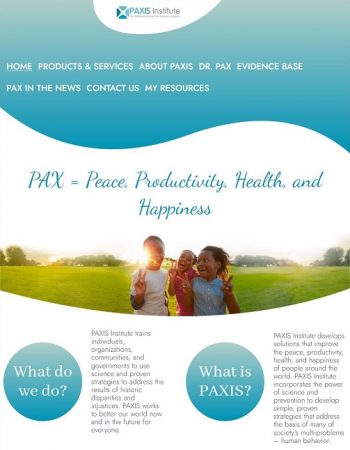 PAX Web Tour
When we set out to create our new website, we knew that we wanted it to be a useful resource for anyone who is interested in PAX – whether they are a trained PAX teacher, a Community Educator presenting PAX Tools, or a stakeholder interested in finding the answer to the question, "What is PAX?" The culmination of countless hours of work and collaboration is paxis.org as you see it today – a collection of research, testimonials, and resources that further PAXIS's mission to increase the Peace, Productivity, Health, and Happiness for children, schools, and communities everywhere.
Tour our website and you will find several useful features:
PAX Happenings feature the latest news from PAXIS Institute such as training opportunities, announcements about PAX implementations, and other exciting developments at PAXIS Institute.
An interactive map pinpoints all of the places where PAX implementations are happening.
Product pages for the PAX Good Behavior Game and PAX Tools are host to several introductory and explanatory videos as well as information that answers the question "What is PAX?"
The Trainings Page details the complete menu of PAXIS services and invites you to sign up for a Welcome to PAX presentation.
Our Publications Library provides a searchable database of the science and research that informs PAX, which is linked to the U.S. National Library of Medicine.
Identify the predicted financial and lifetime benefits your community can obtain using our Impact Estimator, and download the results in a format you can share with stakeholders and administrators.
In the News lists stories about PAX implementations from across the globe. Check out articles from local and national news publications detailing the impacts PAX is creating in communities nationally and abroad.
PAX Teachers, PAX Partners, PAX Tools Community Educators, and PAX Tools Human Service Professionals will find countless downloadable resources to support and expand their implementations in our member resource sections.
And of course, you can find out more about PAXIS Institute, our staff, and our founder, Dr Dennis Embry by visiting the About PAXIS and Dr. PAX pages.
We hope that you take time to peruse and enjoy all the features we've built into our website, and we welcome your feedback. We at PAXIS strive to increase Peace, Productivity, Health, and Happiness for children everywhere, and we can't do it without YOU! Thank you for the PAX you share with the children in your life.
Go PAX!
SEARCH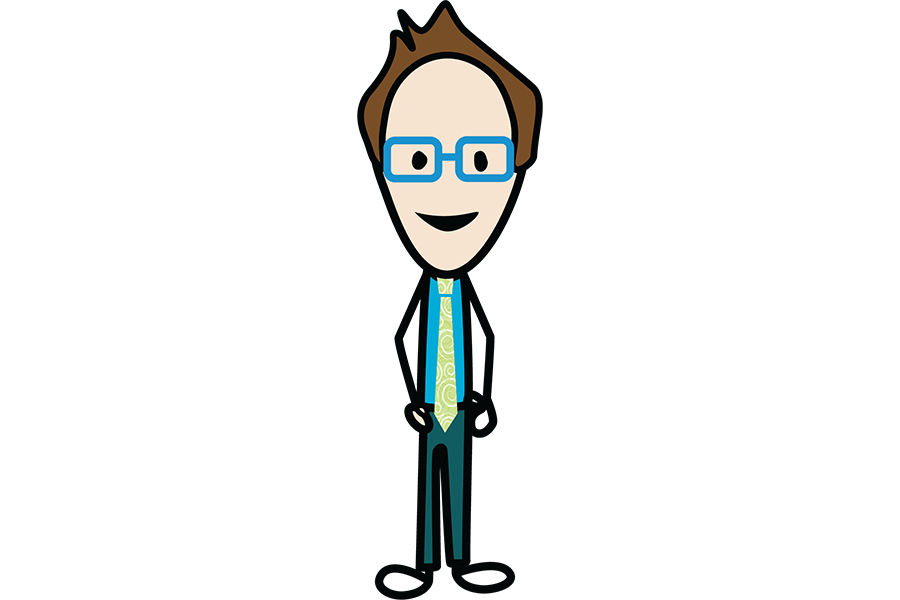 Birthday Message for Dr. PAX
by Cat Belue Dennis Embry's childhood was rough, But the lessons he learned made him mentally tough. He realized there were many children in need, Not one to be a follower, young Dennis took the lead. He headed to Washington to page for Bob Dole, Changing the status quo was his ultimate goal. Then off… Continued Birthday Message for Dr. PAX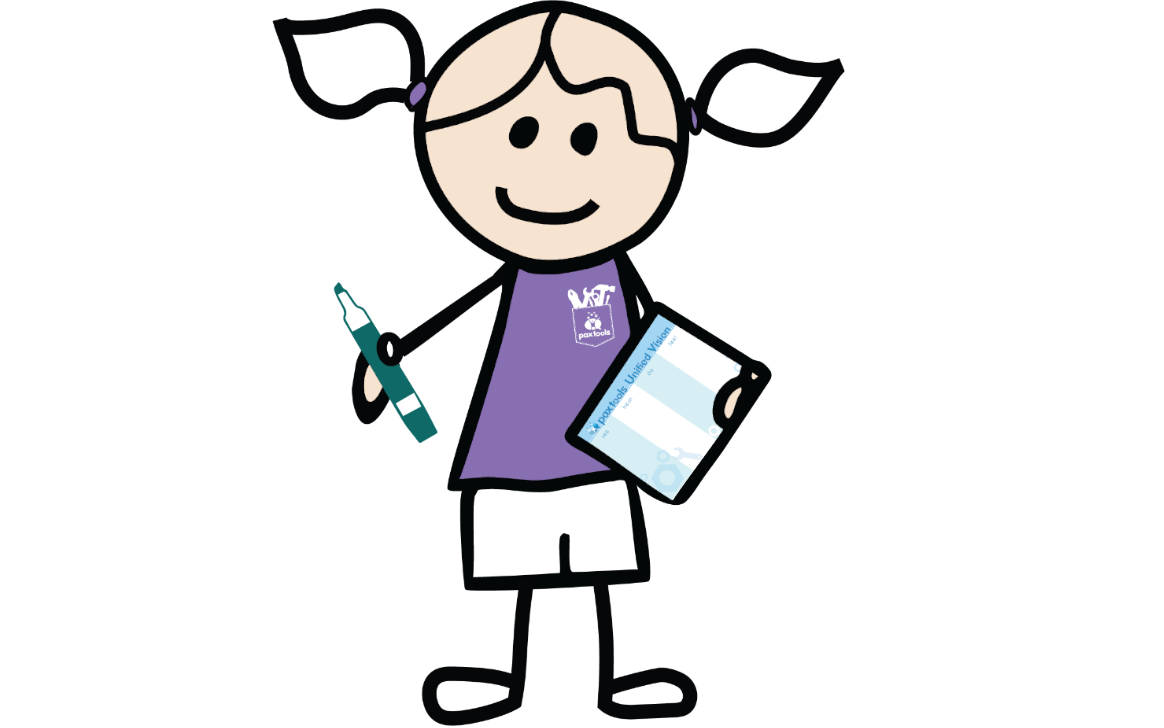 Why Does PAX Have Students Predict What They Ought to See, Hear, Do, and Feel MORE of and LESS of During Daily Activities? And Why Posted School Rules Aren't Enough.