About PAXIS
About PAXIS
Our Perspective
Founded in June 1998
PAXIS Institute identifies and connects the best science and wisdom to maximize the peace, productivity, health, and happiness of individuals, families, organizations, and communities everywhere.
PAXIS institute seeks to identify tools and strategies that have both rapid and long-term benefits for all our futures, not just the few or one group over another.
PAXIS Institute searches for ways to improve all our futures, since our individual futures hinge on the actions of people near and far – many of whom we will never know.
PAXIS Institute encourages and supports people of every age and every walk of life to become an "everyday scientist" of their world – not just a passenger of life. By becoming an "everyday scientist", we can each become a conscious creator of the futures we seek for ourselves and the people we love.
MISSION
PAXIS Institute develops, implements, and supports tested and proven, solution-focused strategies with real-world outcomes for children and the adults who care for them in partnership with communities to reduce historical disparities and improve lifetime outcomes to create population-level peace, productivity, health, and happiness.
VISION
Empowering individuals and communities to create a more nurturing environment with universal access to research-based prevention science in order to improve the well-being of people from all walks of life around the world.
VALUES
Passion: We commit to an enduring effort to research, create, and support instruments for immediate impact and lasting change.
Inclusion: We strive to create and maintain a nurturing environment that ensures the equitable participation of all and respects the experience of underrepresented populations.
Collaboration: We partner with stakeholders who serve communities around the world to generate positive change, improve behavioral and physical health, and create better lives for all.
Responsiveness: We ensure strategies and support are flexible and adaptable to the diverse and dynamic needs of the public.
Progress: We promote individual and collective growth through personal and professional development and the practice of life-long learning through inquiry.
Repair: We select and support strategies to address historical disparities by improving present and future circumstances.
Integrity: We adhere to principled actions rooted in replicable science and truth – guided by honesty, ethics, and convictions to better our world and better ourselves.
LAND ACKNOWLEDGEMENT
PAXIS Institute sits on the ancient lands of the Tohono O'odham nation. We honor their history and culture, which inspires us with their wisdom and ways that nurtured their children and families. We also acknowledge their lands were taken without consent causing great harm and suffering. Wherever PAXIS goes, we honor the footprints and lives of those people who went before us, and we endeavor to soothe and heal past harms. Without the acknowledgement, anger and hurts fester. That is not enough. Those wrongs can be righted—to the benefit of our world.
MEET THE TEAM
CAT BELUE
Accountant

Cat is an Accountant for PAXIS, handling much of the daily aspects of the organization. She brings years of experience in many diverse fields to help guide and develop the growing infrastructure of PAXIS. Cat lives in Tucson, AZ with her dog GG and enjoys nature, hiking, and hugging trees.
CHRIS BOLADERES
Technology and Digital Media Development Specialist

Chris is the PAXIS technology guru. With degrees in Supervisory Management and Digital Film & Video Production, he helps maintain the PAXIS technology and software infrastructure, while providing technical insight to any business and training processes. Chris started working with the PAXIS team as a contractor in 2017 helping with media editing and quickly expanded to helping with their technology needs. Chris was hired as a fulltime employee in 2021. Chris enjoys reading, cinema, and traveling when he can.
RICHARD CLINGAMAN
Executive Director of Procurement and Fulfillment

Since 2011, I have been the purchaser of all items in PAXIS Institute's products, training materials, and supplies needed in the Tucson office. I am also in charge of the assembly, packaging, and shipping of the various kits and materials for trainings or other PAX supplies that customers order. After teaching 5th and 6th grade for 34 years I retired from teaching and soon began working for PAXIS Institute. I enjoy watching the birds and wildlife in our backyard desert and going on vacations to ocean beaches where the water is warm and the snorkeling is great.
JASON CONRAD
Fulfillment Team Lead

Jason brings over a decade of shipping and receiving experience with a strong knowledge of import and export of non-profit materials. When not chasing around his two year old son, he can be found running Dungeons and Dragons games.
KATELYN CROUCH
PAX Tools Manager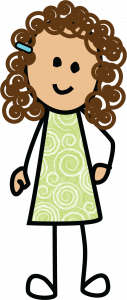 Kate Crouch is the PAX Tools Manager for PAXIS Institute. Kate earned her Bachelor's Degree in Middle Childhood Education from Kent State University and her Master's Degree in Intervention from Malone University. She worked as an Intervention Specialist and PBIS Program Developer and Director at the elementary and middle-school levels for 8 years before joining the PAXIS team in 2020. Kate loves the work she is able to do at PAXIS, as it aligns with her life's passion of helping children live their happiest and most successful lives.
ANDREA FECHNER
Research and Evaluation Manager

Andrea is a part of the Implementation, Outreach & Development team working to research, develop and engage strategies that advance and support PAX in schools and the community. Previously, she worked in student services at colleges and universities serving students in various academic advising, admissions, Title IX, and student affairs roles and as an instructor.
JASON FRUTH
Executive Director of Research and Development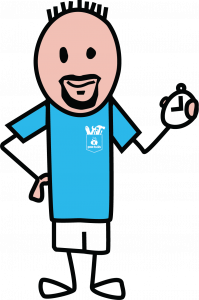 Jason is the Executive Director of Research and Development at PAXIS Institute. Jason has a Master's Degree in Special Education and a Ph.D in Education. Jason has worked for years with Dr. Embry to develop, evaluate, and disseminate numerous research-based practices to create Peace, Productivity, Health, and Happiness.
TIM HEIDEBRECHT
PAXIS Innovation Canada

worked with PAXIS Institute for 9 years in a variety of roles including PAX Trainer, Partner, and DreamMaker Facilitator. After completing a BA in Psychology, Tim worked for 15 years with children with autism spectrum disorder and then returned to school earning a Master of Public Administration. He currently lives in Cochrane, Alberta and enjoys hiking and skiing with his family in the Rocky Mountains.
CARMEN IRVING
Vice President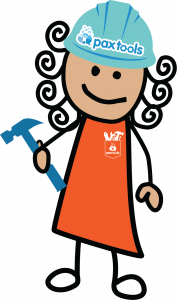 Carmen Irving is the Vice President of PAXIS Institute. Carmen has her master's degree in Human Development and is a Certified Family Life Educator. Her career has been devoted to empowering youth and strengthening families. Carmen strives for a world where every child has more Peace, Productivity, Health, and Happiness.
FAREEDA KHUNJI
Accounting Manager

Fareeda is a part of the PAXIS Finance team with the emphasis on contracts and billings. She has a bachelor's degree in Business from Pepperdine University and has an extensive history working in the nonprofit industry. She currently resides in Tucson with her husband and two teenage kids.
TERRY MAINWARING
Fulfillment – Building & Grounds Support

Terry assists in putting packets and other projects together for customer orders to be completed, packed, and shipped. He has worked in warehouse and had the responsibilities of processing items and felt important that he learned different tasks and did enjoy them in the past. He enjoys playing disc golf and spending time with family, whether having dinner together or assisting his in-laws with household duties and visiting.
CZARINA LEYVA MARTINEZ
Business Development Admin

Czarina has worked in a variety of roles during her tenure at PAXIS and has watched the company grow exponentially thanks to those roles and the tireless efforts of the rest of the team. Today, she is one of the members of the contracts team and aides in scheduling and delivering the various trainings PAXIS has to offer. As a first-generation American with a passion for human development, the goals and values sustained by PAXIS lay very closely to Czarina's heart and she strives to uphold those values in both her professional and personal life, especially after welcoming a child of her own in 2020 and looks forward not only to continuing her work at the company but watching its efforts better the lives of the children, families, and communities it serves.
KAREN MCDOUGLE
Human Resources Manager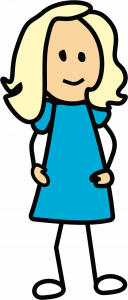 Karen provides Human Resources support and guidance to the PAXIS team. Karen earned her BA degree in Marketing and Management from Marietta College. Karen has 20+ years of Human Resources experiences and has previously worked in the Aerospace, customer service, and medical device fields. Karen resides in Tucson with her three cats.
SAM MILLER
Content Development Lead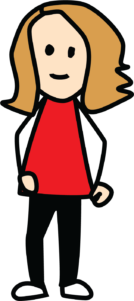 Samantha (Sam) Miller is a part of the technology team of PAXIS Institute. Before PAXIS, Sam earned a bachelor's degree in Film and Video Production and has worked on multiple feature films as Production Coordinator. She brings her skills in video production to the media team as well as her organizational abilities to the PAXIS training team. Currently Sam lives in Tucson, AZ and spends her free time reading, and planning trips for the future.
LINDA MARIE MOORE
Director of Finance and Operations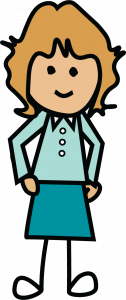 Linda leads our finance and operations teams at PAXIS Institute. Together we support the PAX vision by ensuring PAXIS has the liquidity needed to bring our products and services to the world, the right mix of motivated and effective personnel to support the mission, and the measurement systems in place to accurately report the financial health of the organization. Linda earned a Bachelor of Science degree in Operations Management from the University of Arizona and has 30 years of varied experience working in finance and operations management. 
MICHELE ORDUNA
Sustainability Coordinator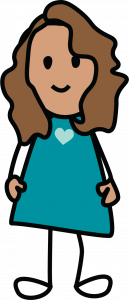 Michele is a member of the Tohono O'odham Nation and is employed as a PAXIS Indigenous Sustainability Coordinator. Michele earned an A.A. in American Indian Studies, B.A. in Interdisciplinary Studies and M.Ed. in Human Relations at three different schools in Arizona. She enjoys drinking tea, hot or cold and enjoys time with her family.
KATHLEEN PACHIN
PAX GBG Training Manager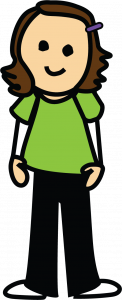 Kathleen Pachin is a PAX GBG Manager at PAXIS. Before coming to PAXIS, Kathleen was an Early Childhood Educator, bringing the PAX strategies to her classroom in her last seven years of teaching. Kathleen lives in Kettering, Ohio and enjoys pickleball, long walks, & time with her husband and three children.
JEANETTE PUSKAS
PAXIS Program Manager

Jeanette Puskas serves as the School-based Programs Manager. Jeanette has spent over a decade providing PAX support to our national and international sites. She works as part of the PAXIS Development Team to create valuable resources to support school-based implementations like monthly PAX Newsletters, PAX Trainings, PAX Manuals, and leads our live trouble-shooting sessions called PAX Chats. Jeanette is also an International PAX Trainer and works closely with local, state, and international sites in strategic planning for large scale implementation. In her spare time, she enjoys running, biking, and spending time with her daughter Kiana.
BEATRICE RAMIREZ
Assistant to the Executives

Beatrice "Bea" Ramirez has been with PAXIS Institute since 2005 and has served in many roles as the company has grown. Her current role is customer service coordinator and executive team support. Bea earned her B.A. in Education and was a classroom teacher for eight years. She and her husband Carlos live in Tucson AZ with their pack of four dogs (aka fur babies). Most of their outings involve supporting grandchildren playing various sports or dancing and they wouldn't have it any other way.
TYLER RAMIREZ
Fulfillment

Tyler helps fulfill orders and keep the team on track.He previously did landscaping, helped the elderly, and tutored. Hy loves to read and help improve the lives of those around him by helping out, no matter what the task.
CLAIRE RICHARDSON
Director of Culture and Development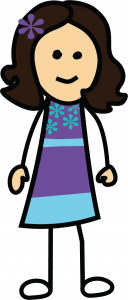 Claire is the Lead International Trainer and Director of Culture and Development for PAXIS Institute. She has worked with Dr. Dennis Embry on his earlier work with PeaceBuilders and was sole employee of PAXIS Institute when the company was created in 1998. With degrees in elementary education, Claire also brought years of experience in prevention science and community development to grow PAXIS, launching Indigienous PAX and PAX DreamMakers. When not traveling for work, Claire lives in Tucson, AZ with her husband Bud and visiting her son Noah who is attending college at her alma mater in Honolulu, Hawaii.
KIMBERLY RUST
Business Development Manager

Kimberly received a BA degree in Communication Studies from Wright State University and a Master's degree in Early Childhood Education from Antioch University Midwest. She has over 15 years of experience working in the field of education. In addition to teaching, she worked as a PAX Partner for 8 years, coordinating PAX implementation efforts in more than 150 classrooms in Ohio. She currently works as Lead Business Development Administrator for PAXIS, handling contracts, scheduling and training logistics. She also coordinates National PAX training registration. Kimberly lives in Ohio and enjoys travelling and spending time with friends and family, including her husband and two children.
DARLINDA SCOTT
PAX Outreach Sustainability Coordinator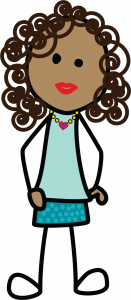 Darlinda Scott is the PAX Tools Sustainability Coordinator at PAXIS. Before coming to PAXIS, Darlinda was a professional human resource management business partner, an educator, and a director of vocational & technical education. Darlinda is from the south side of Chicago, but has lived in Houston, Texas for the last 11 years and enjoys managing her own personal entrepreneurial interests, skating, and global travel.
TRINA SIMMS
PAX Outreach Sustainability Coordinator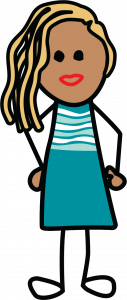 Trina is a PAXIS Sustainability Coordinator for the state of Arizona. Trina is an instrumental member of the Arizona team growing the state wide implementation of the PAX Good Behavior Game. Trina is also a Master's level clinician, and worked closely with families navigating the child welfare system. Trina is the grateful mother of a 16 year old daughter, and she also loves to delight people with full range catering😊
KRISTA STENGER
Service Delivery Specialist

Krista Stenger is the Service Delivery Specialist. She has been a Virtual Training Moderator and Support Staff for our Technology Team since 2020. Krista supports the Service Delivery Team with asynchronous self-paced trainings. She has earned her BA in Sociology and a Paralegal Certificate from the University of Cincinnati. Krista enjoys camping with her family, volunteering in her community, sports, and reading.
CHRISTIÁN THRAILKILL
PAX Marketing Sustainability Coordinator

Christián is a part of the PAXIS content development team and helps to ensure the quality of PAXIS' social media remains consistent across platforms. Christián earned his BA in Political Science and Music from Southern Methodist University on May 2016 and his Master's Degree in Communication from University of North Texas on May 2022. He currently resides in Dallas, TX with his wife.
EILEEN TURAIN
PAX Outreach Sustainability Coordinator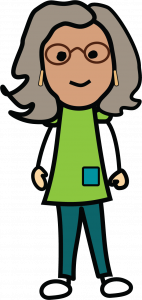 Eileen (Ike) is a PAXIS Outreach Sustainability Coordinator, part of the PAXIS Research and Development team, whose primary focus is developing and engaging strategies that promote and support PAX implementations, expansions, and community support. Eileen presents, "Welcome to PAX" presentations, participates in community level strategic planning with stakeholders and funders, and builds relationship networks through collaborations. Originally from Wisconsin, Eileen resides in southwest Ohio with her husband. They enjoy rowing, camping, kayaking, traveling, and visiting their adult children.
ATTICUS WALLACE
Lead Moderator

As Lead Moderator for PAXIS, Atticus helps train and develop our wonderful team of moderators to provide a standard of excellent customer and technical service for PAXIS' virtual offerings. He may drop in on a virtual training to offer oversight, support, or the latest update to a Zoom feature! Atticus draws from his experience in customer service and his work as a DJ to help cultivate an inviting, engaging virtual space. He does so from his home office in Lordsburg, NM.
BEVERLY WATERS
Client Success Coach Manager

Bev is the Client Success Coach manager as well as the lead consultant for Paxis. Bev graduated from the U of A with a M.Ed., has been residing in Tucson, Arizona for most of her life, and taught school K-12 for 35 years. In Bev's free time she loves to visit with her daughter's family in California which includes beautiful granddaughters that bring her so much joy!
MIRIAM WILLMANN
Director of Technology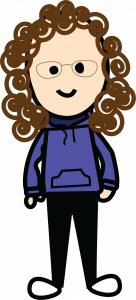 Miriam oversees and works on all projects that involve technology for PAXIS, including virtual training, websites, mobile apps, and internal technology. With her Bachelor of Arts degree in Political Science from University of Wisconsin-Madison, working for the State of Wisconsin, she met and began working with Dr. Embry on the statewide Reward and Reminder initiative, and has been working PAXIS ever since. Whenever possible, Miriam can be found outisde with her fiance and Bernese Mountain dog, Rax, the unofficial PAXIS mascot.